Here below are some examples of work done for various companies in France and abroad. Most of these projects have been carried out with the following communication tools:
– Phone calls and mails as main communication supports
– Using different softwares allowing screen sharing during phone calls, allowing clearer communication with our customers
– Using skype or equivalent video call software when required
On several occasions, we have been working hundreds of hours for customers we have never physically met and they have always been very satisfied with the work we have done for them.
Some of our projects have been carried out entirely in english for international customers
Examples of projects done:
(Below images are shown with approval of our clients, and we thank them for this. Other examples without pictures are available in the bottom of this page.), sont décrits en bas de la page).
Custom designed machine (700h)
Electromagnetic compatibility
More than 250 detail drawings
More than 700 different parts in BOM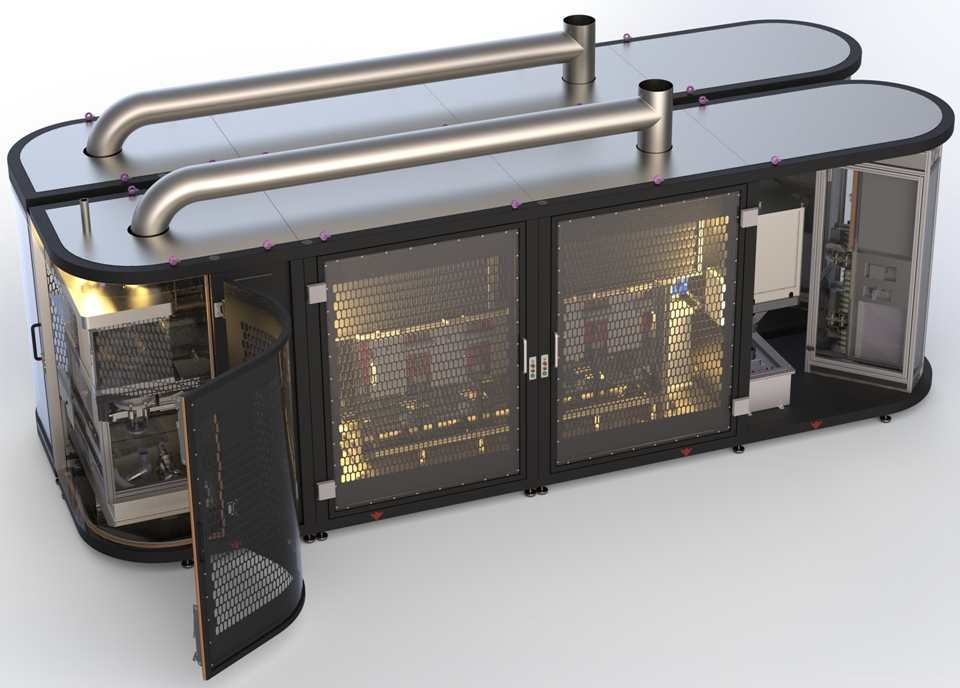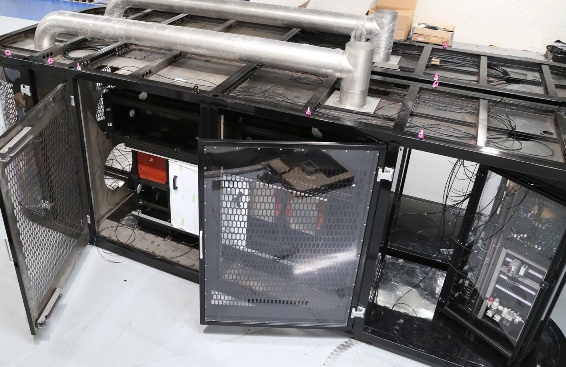 Custom designed jib crane mounted on a mast
Manually installed and without special tooling. Lifting load : 1t
40h work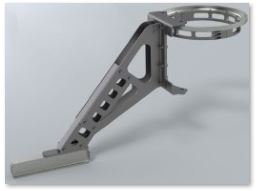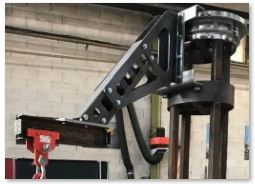 Custom designed handling equipment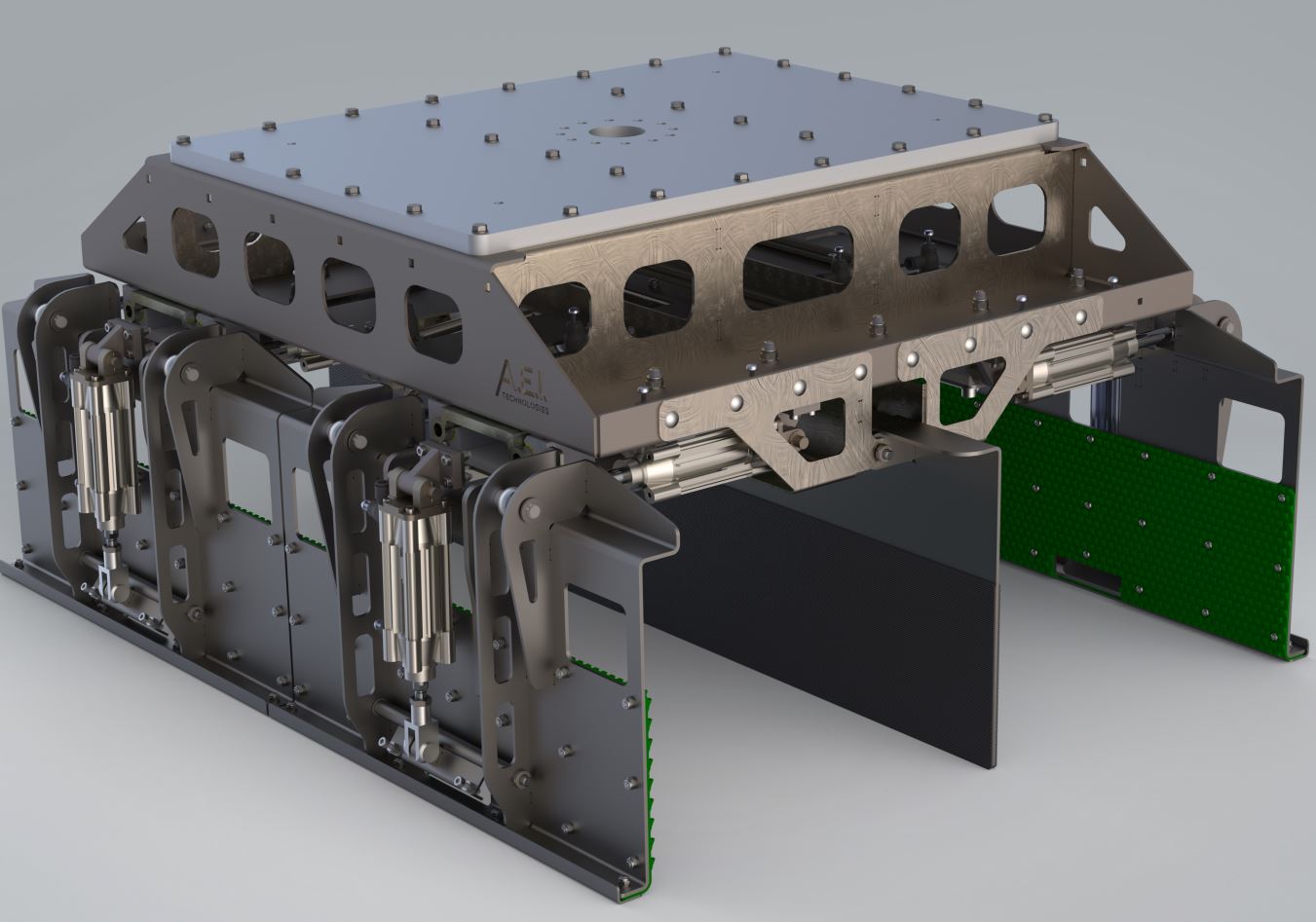 Custom designed profils (40h)
For lightning support ramps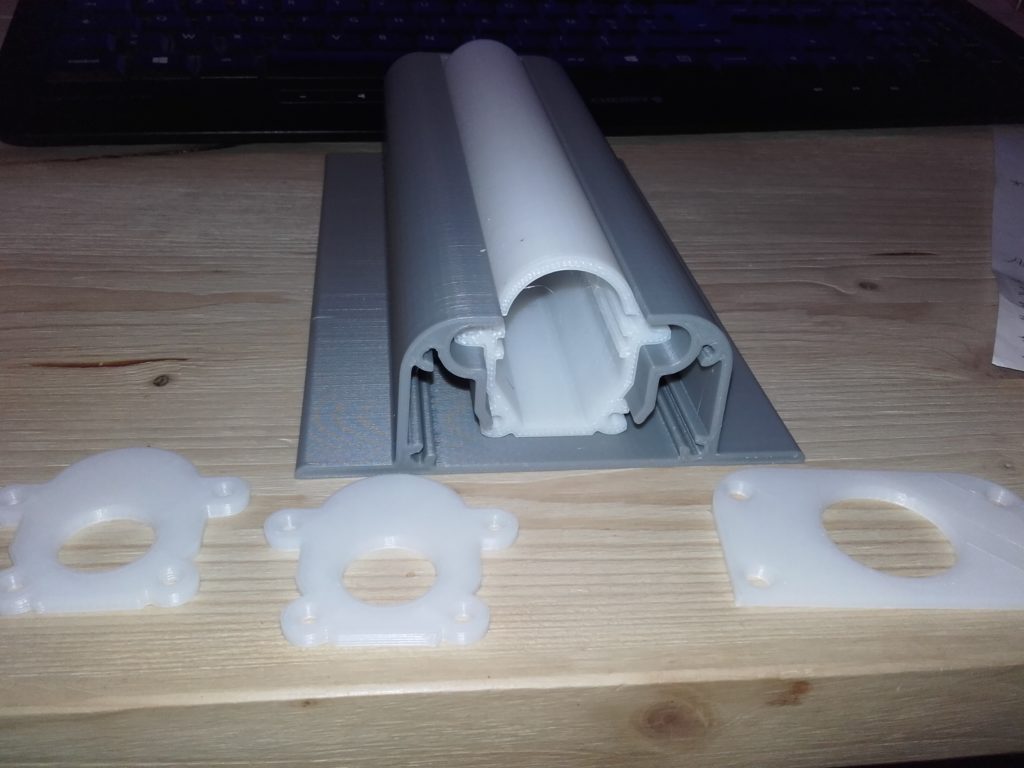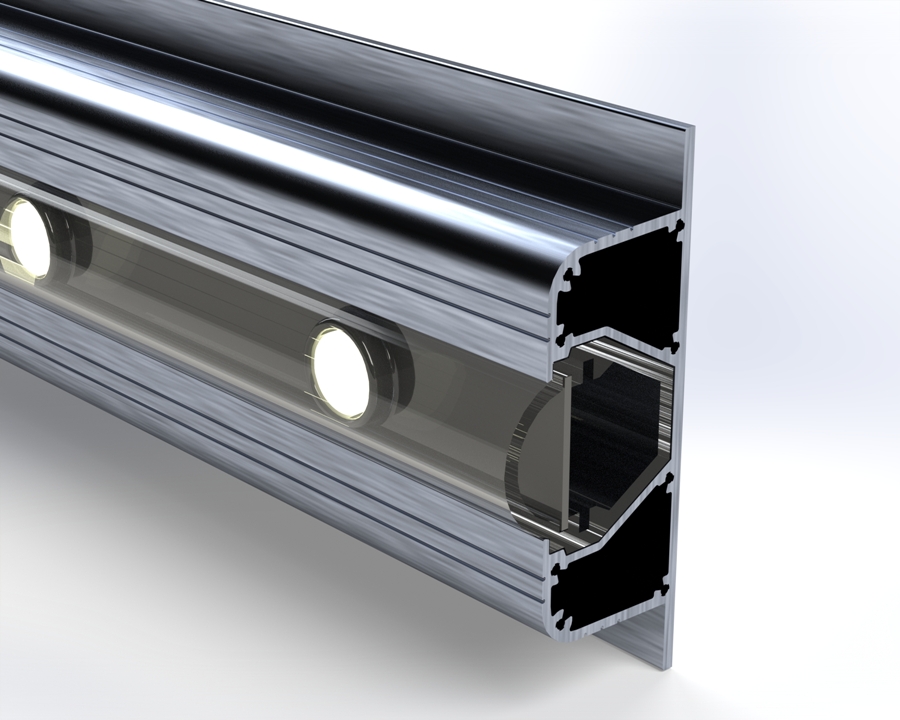 Machining and mounting precision tooling(hundred of different set of tooling)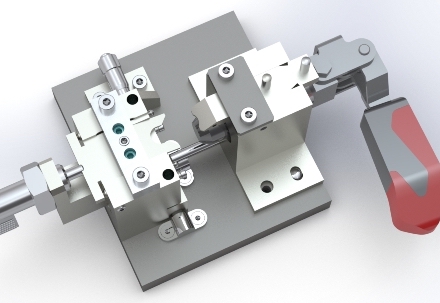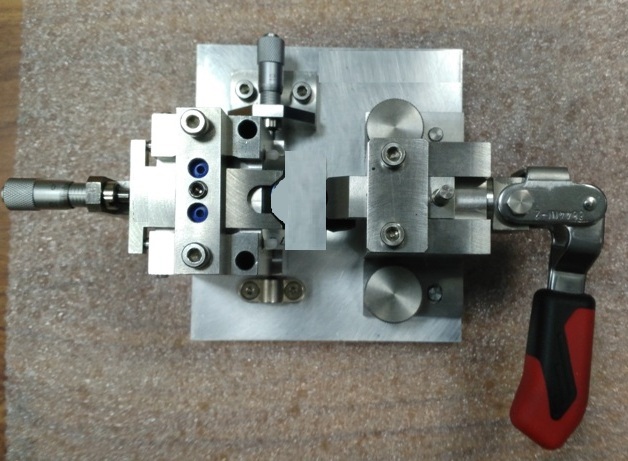 Piping equipment including pumps, piping, frame and iso drawings (250h)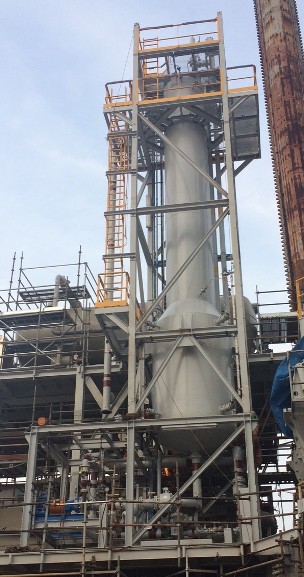 Numerous solar carpark structures and various other solar panel supports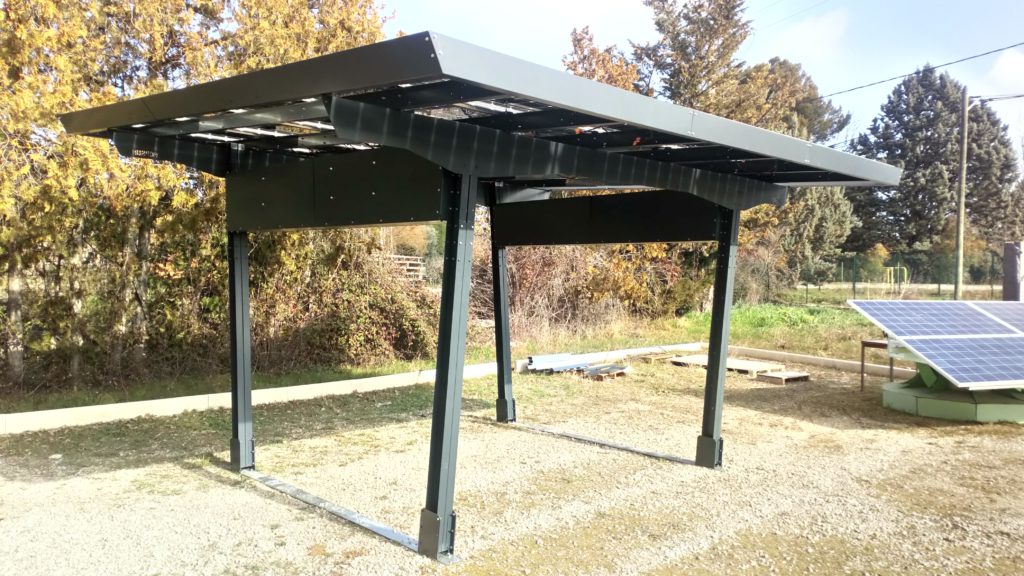 Custom designed hoist with electrical lifting cable (200h)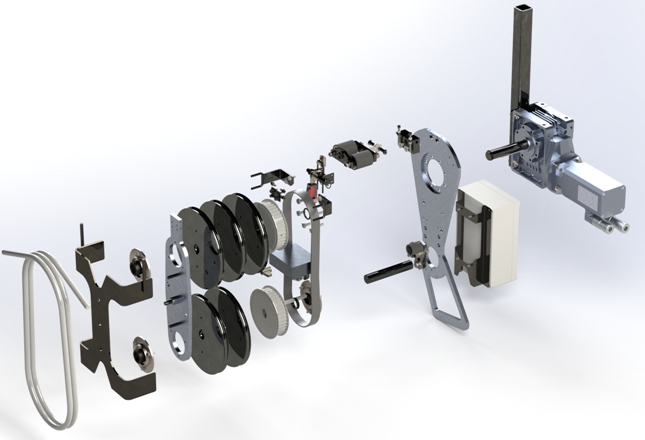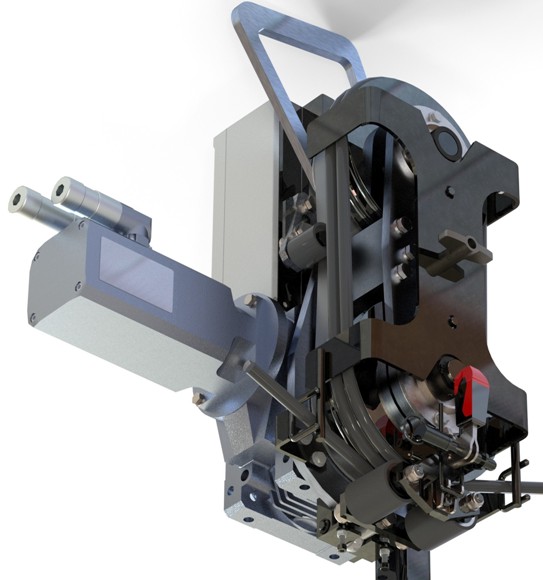 40 tons platform (structural steel frame) (200h)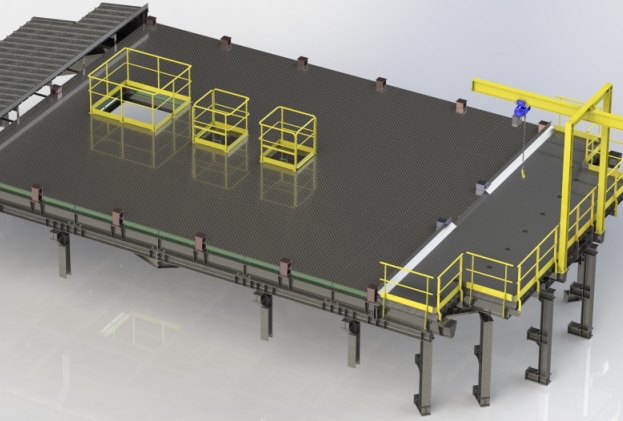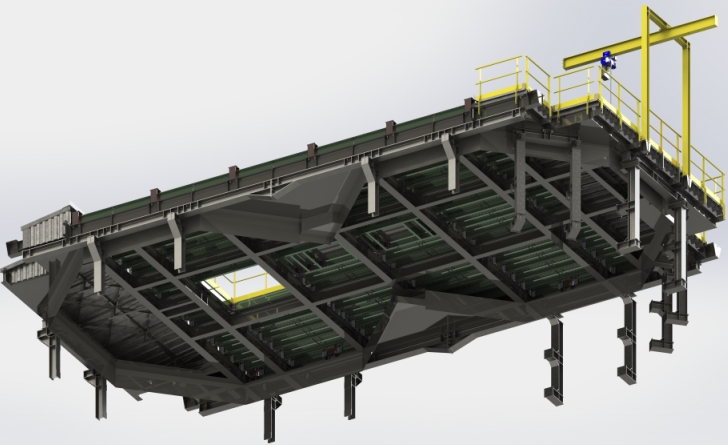 Industrial equipment
Design, 3D model, BOM, and detail drawings
(200h)
(Process industry)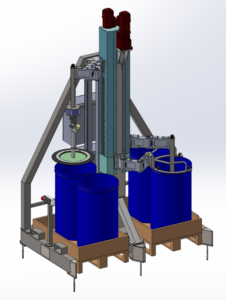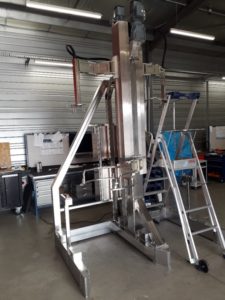 Custom design trolley (60h)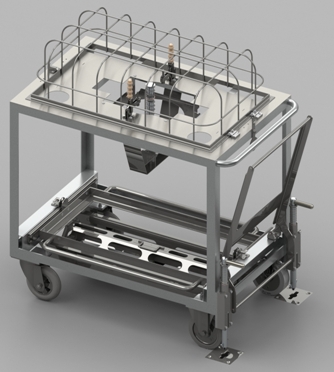 Custom designed worksite trailer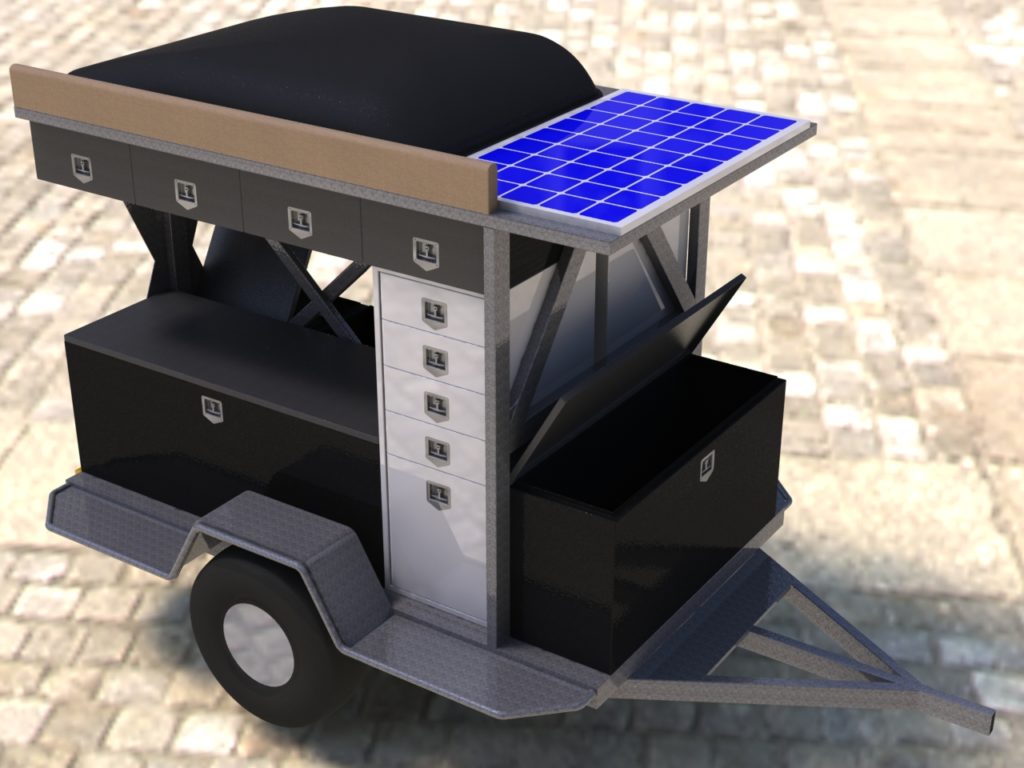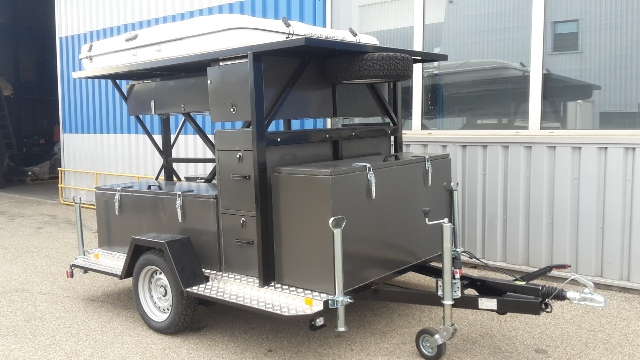 Feasibility study
Industrial equipment
(40h)
(Process industry)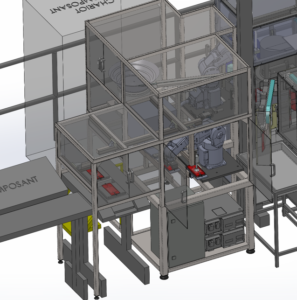 Feasibility study, 25t equipment, 300h work, Nuclear industry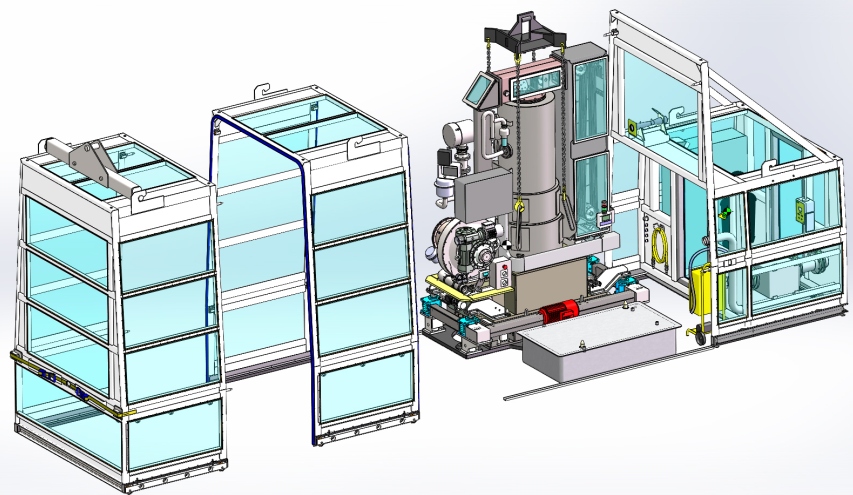 Custom designed plier heads
80h
(Healthcare industry)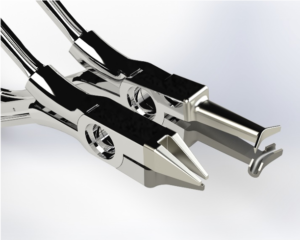 Custom designed thermal equipment

Movable turn table (600kg max load)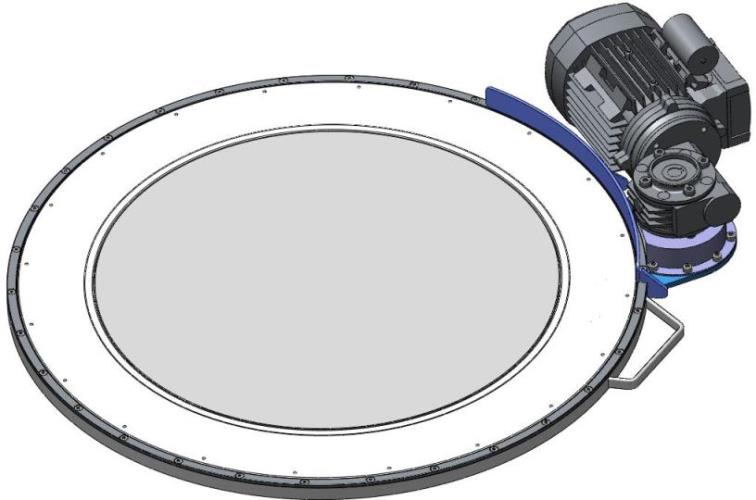 Custom design lifting trolleys
Remote clutch control
 Over load detector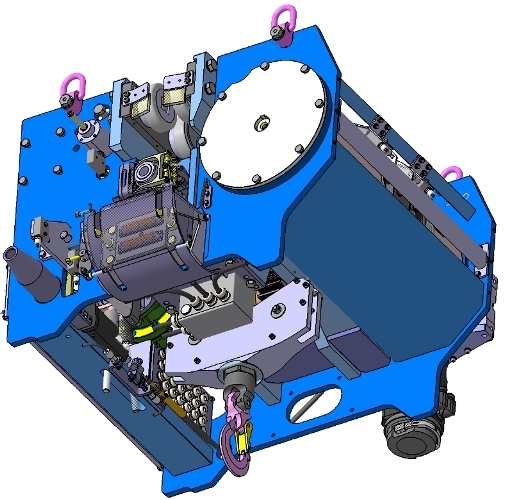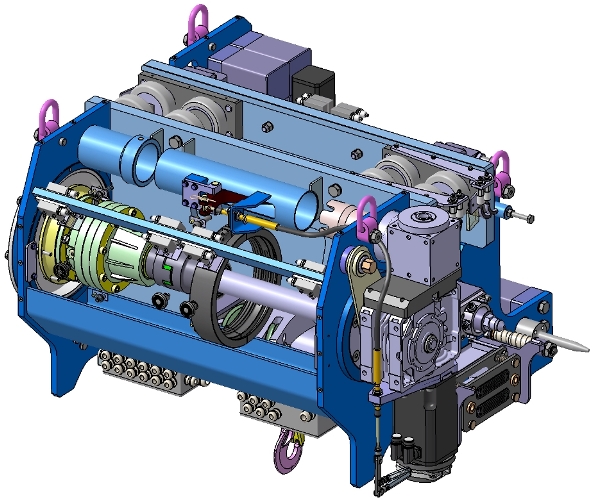 Custom hoist and robot with aluminum frame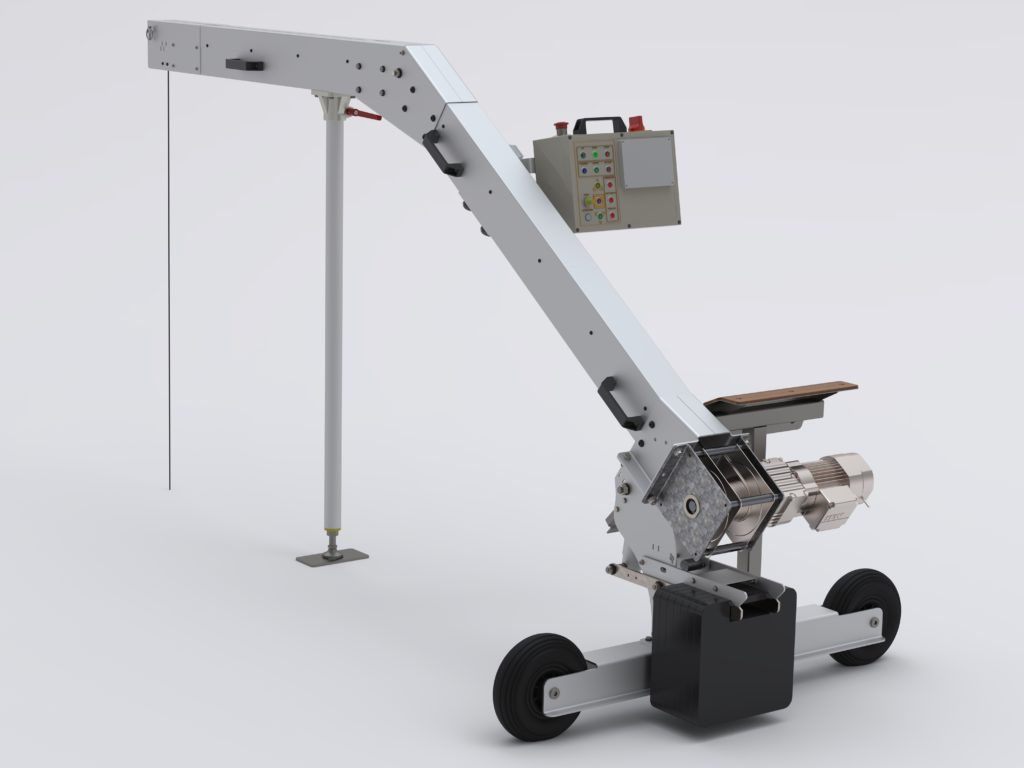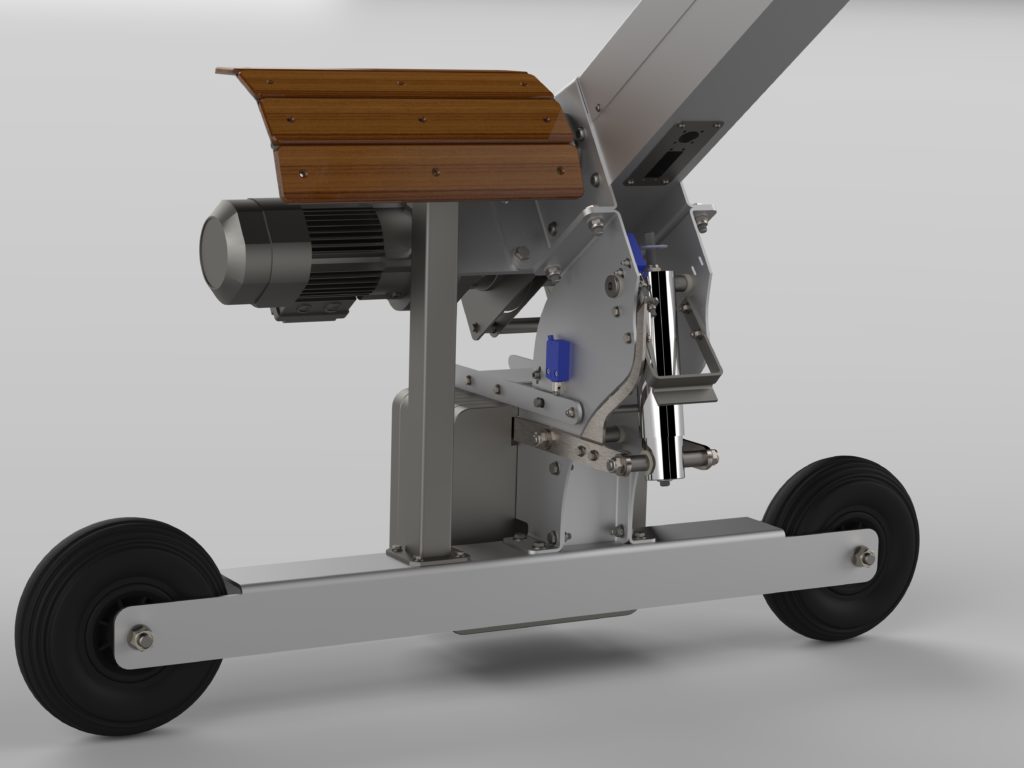 Worksite handling procedures
(Nuclear industry)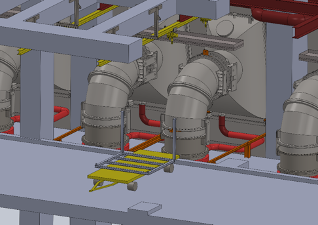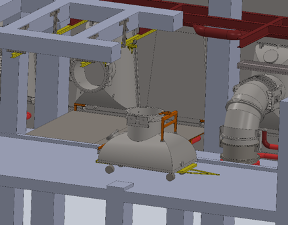 Examples of 3D printed parts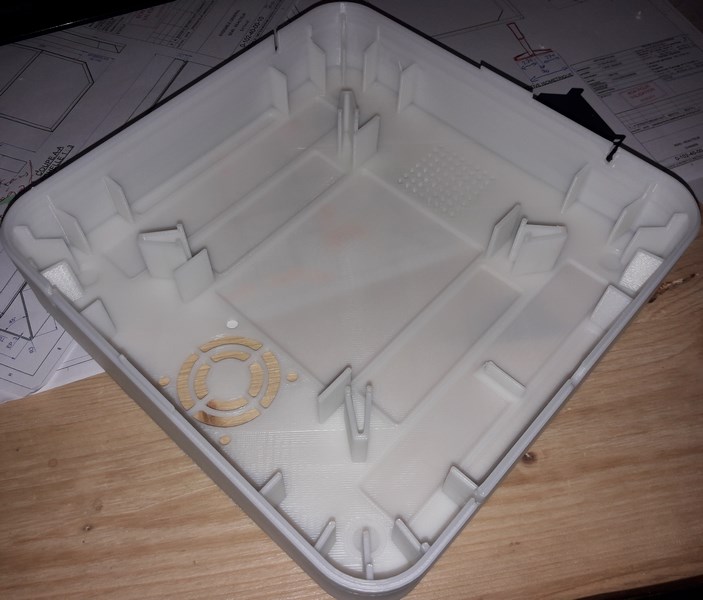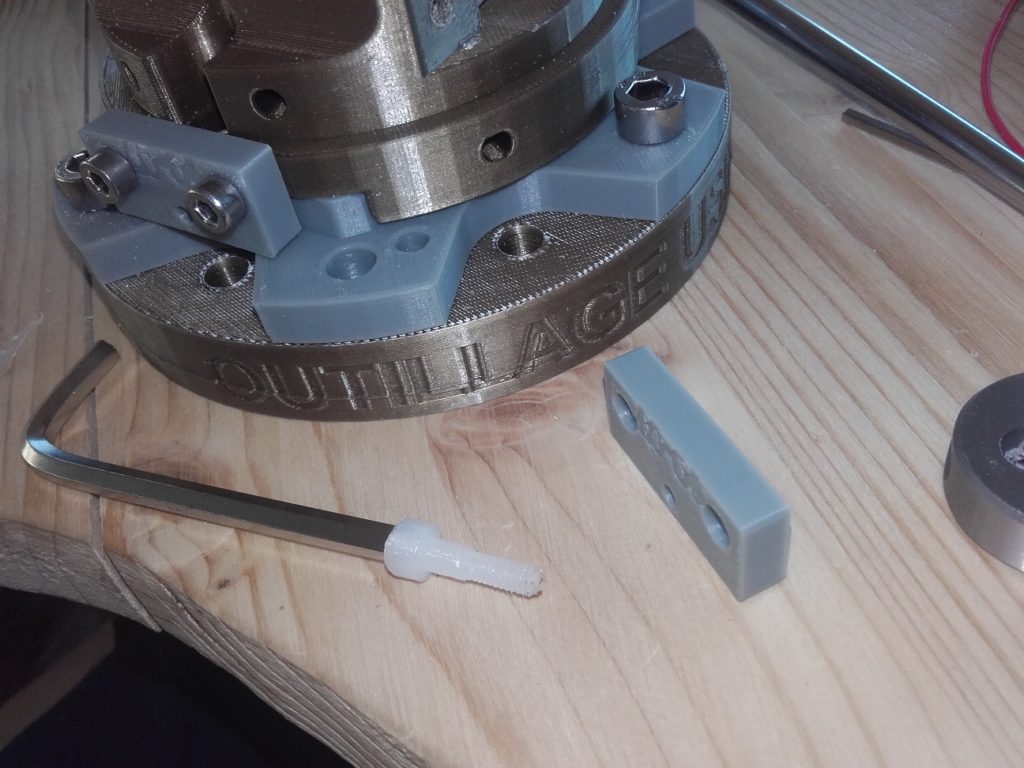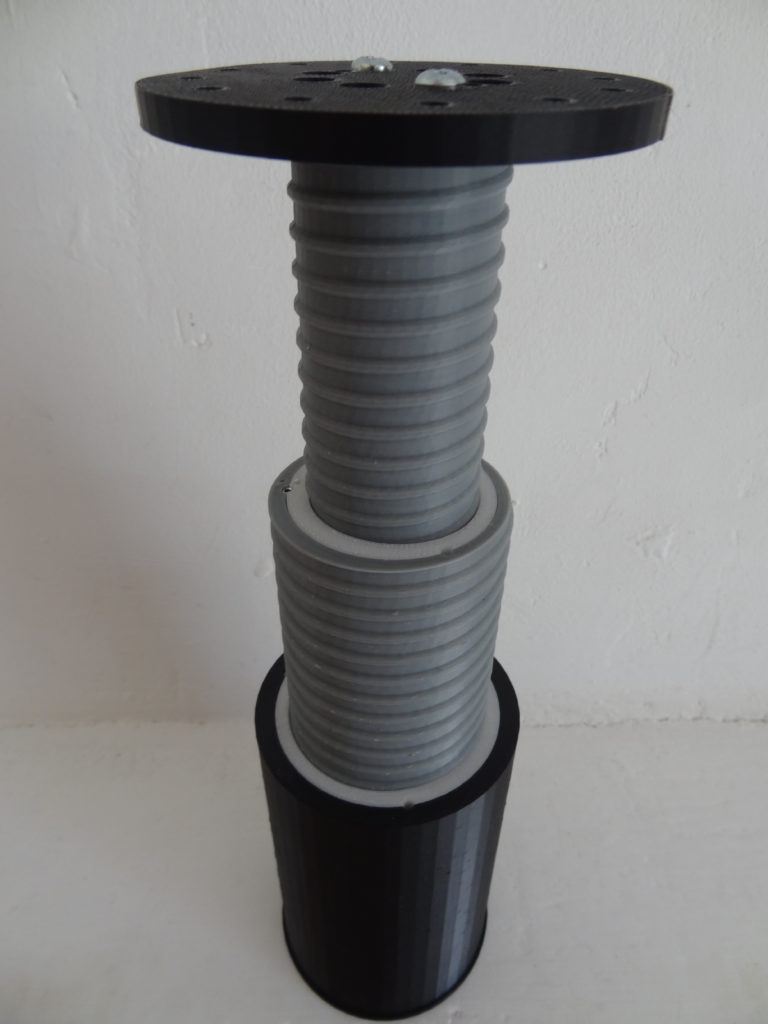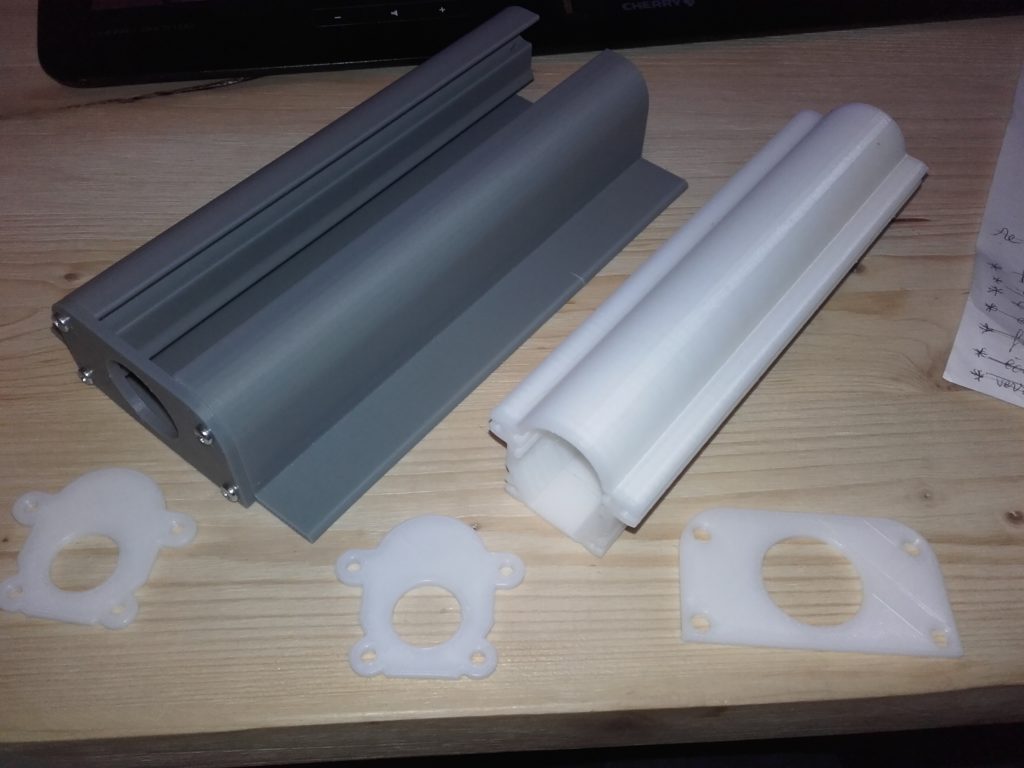 Custom designed waterproof case


OTHER PROJECTS WITHOUT PICTURES:
NUCLEAR INDUSTRY
• Biological protections (lead/steel) for walls and piping (300h)
. Preliminary design of barrel handling equipment (with motor, gearboxes, lead, covers, etc.), 25t equipment, 300h
• Packaging positioning equipment (with covers, biological protection, etc), 25t, 7 motors, 7 cylinders, etc. 700h)
• Full layout drawing for a boiler (7T/h at 64b), with insulation, iso drawings, etc, 300h.
• Numerous préliminary studies for other projects, including onsite measurement and modelling existing environments
Numerous test benches (hydraulic, bubbles, gas, vacuum, pressure, etc.), Design, engineering, detail drawings, BOM
• Various class 1 gloveboxes (design, engineering, issuing full manufacturing folders), 1000h
• Custom designed rolling crane trolleys for nuclear confinement room (Design and engineering), 1000h
• Custom designed jib crane for installation in Power plant (Design, calculation, detail drawings), 70h
• Model for experimentation of a steam generator (primary-secondary piping), Design, engineering and assembly
Model for experimentation of a telemetry system in a sodium bath (up to 350°C), design, engineering, assembly
PROCESS INDUSTRY
• Subsea robot for hull cleaning (7 axis, hydraulic actuators), Design, engineering, detail drawings, assembly, 300h
• Vessel doors (electrical motors, pneumatic cylinders, dedicated safety systems for critical situations)
• Pneumatic drilling machine for carbon fibre pipes, (design, engineering, and following up manufacturing activities). Issuing user manual and writting safety and maintenance instructions
AERONAUTICS
• Aeronautics dedicated components (many flowmeter turbines consisting in micromecanical systems combined with electronical components)
• Various tooling
• Tooling for aeronautics industries, following customers specification and design rules (EDVAMIT)
DIDACTIC
• Several equipments dedicated to educational purpose (robots, palet trucks, etc.)
OTHER
• Other preliminary studies on various topics
(armoured rooms, dismantling procedures, lockers, test benches, breaks)
• Various models of existing equipments with onsite surveys
REAL ESTATE
• Various construction and layout drawings
• Custom designed furniture